Why should it be considered an EMERGENCY to get a biohazard situation cleaned up?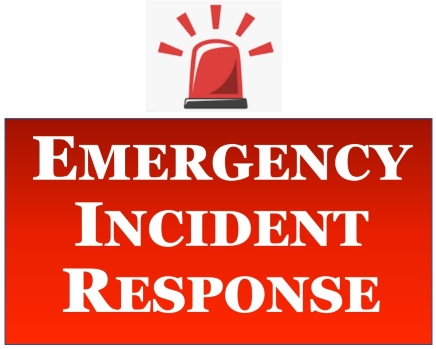 An emergency biohazard cleanup occurs when there is a significant release of hazardous biological materials that pose a threat to human health and/or the environment. These incidents can range from hazardous biological materials like bacteria, viruses, toxins, or infectious diseases. These can include AIDS, MRSA, Ebola, influenza, or COVID-19, to name a few. Rapidly responding to and containing the biohazard, minimizing its spread and potential risks associated with it.
Additionally, depending on the circumstances, one's property insurance may cover the cleanup of these situations, but you must act within the parameters of your policy which often include exclusions if you didn't properly mitigate the situation. "Mitigate" refers to the actions taken to reduce or minimize potential risks and losses associated with an insured event. Mitigation involves implementing strategies to lessen the severity or impact of a potential loss – like having a professional come and remediation of the issue. So, acting quickly to return the area to a safe environment is also in your financial best interests.
T.A.C.T. 48 specialize in emergency biohazard cleanup operations. We operate under strict protocols and guidelines to protect our personnel and prevent further contamination. We employ a variety of containment measures, including the use of personal protective equipment (PPE) such as full-body suits, respirators, and gloves, as well as specialized tools for containment, decontamination, and disposal. Use of proprietary chemicals that include enzyme bacterial cleaners and tuberculocidal disinfectant that cannot be bought over the counter are used to effectively remediate the area quickly and thoroughly.
The urgency of an emergency biohazard cleanup lies in the potential consequences if not addressed promptly. Therefore, the swift and effective response of T.A.C.T. 48 is crucial in containing the biohazard and minimizing the potential harm to both human life and the ecosystem.
Latest news

The Chronicles of T.A.C.T. 48 January
- T.A.C.T. 48 Joined the Arizona Multihousing Association (AMA) Maintenance Mania 2023 - Birthing a baby in the front seat of your car requires proper biohazard remediation to return car to a safe environment
Read More
The Chronicles of T.A.C.T 48 - February
Some highlights of this The Chronicles of T.A.C.T. 48 - February edition: - T.A.C.T. 48 has become a recognized vendor for the City of Scottsdale - T.A.C.T. stands for Trauma And Casualty Team but we our determined to provide Thoughtful and Compassionate Treatment - What is an Adenosine Triphosphate (ATP) test
Read More