Why Do We Sponsor Conferences?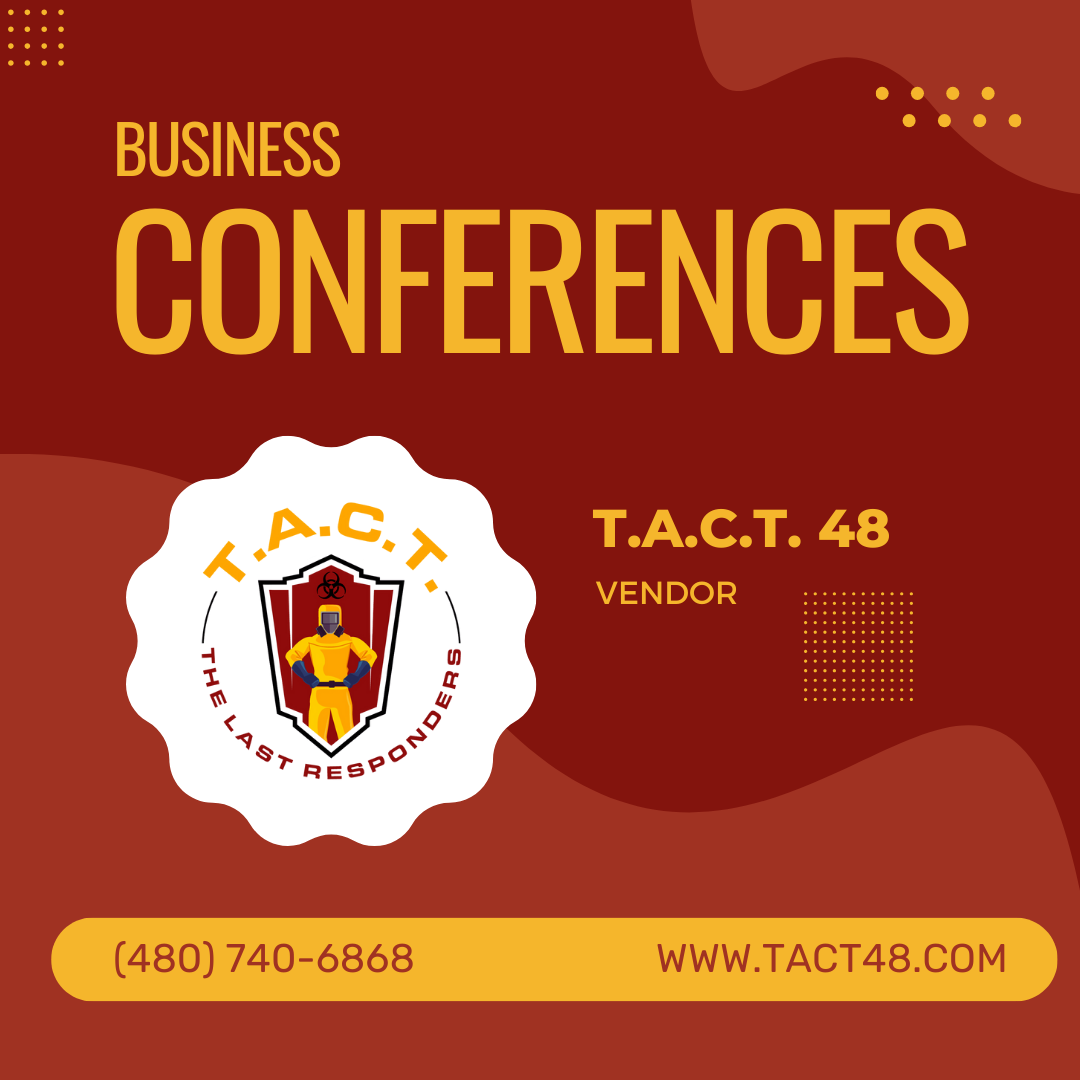 Many are surprised to find out how many in-person conferences we attend/sponsor and wonder why we do it. As we have said before, we got into this business because of a personal need when a family member passed away in his home and wasn't found for a few days. At that time, we didn't know that this type of service was even out there. So now that we are 'that' business, we want others to be educated that we are here to help them. We can't stress it enough that we do not want the last memory for anyone to have of their loved one being associated with cleaning, so we communicate our services to as many people as we can, and conferences are a great way to do that.
Talking to people face-to-face that are most likely to come across biohazardous situations – our First Responders, those in the hospitality field like hotel and apartment managers, etc. – we get to help educate them on the dangers of cleaning up biohazard without the proper training, chemicals, and PPE. It's surprising how many people don't think about the risk they would be taking or passing on to their staff versus involving a professional service like T.A.C.T. 48.
At a recent conference, one of our First Responders made a comment that they always wondered what happened after they left a scene. After explaining what we do and why we do it, they commented that we were probably the most important booth at the evet because now they were equipped to answer the question of, "what do we do next?" to victims when there is a blood spill left behind. Think about that: this is a First Responder who does this for a living and now because we talked with them at a conference, the next time they come in contact with someone in need, they are equipped to tell them (1) how dangerous it is to attempt a clean-up without proper PPE and chemicals, (2) that our services are available and is only a Google search away, and (3) that in most cases property insurance policies will cover our services.
If you ever see us at an event, please come by, say hi, grab some swag and learn more about how we can help you and the community.
Latest news

The Chronicles of T.A.C.T. 48 January
- T.A.C.T. 48 Joined the Arizona Multihousing Association (AMA) Maintenance Mania 2023 - Birthing a baby in the front seat of your car requires proper biohazard remediation to return car to a safe environment
Read More
The Chronicles of T.A.C.T 48 - February
Some highlights of this The Chronicles of T.A.C.T. 48 - February edition: - T.A.C.T. 48 has become a recognized vendor for the City of Scottsdale - T.A.C.T. stands for Trauma And Casualty Team but we our determined to provide Thoughtful and Compassionate Treatment - What is an Adenosine Triphosphate (ATP) test
Read More