Letter of Appreciation from Scottsdale PD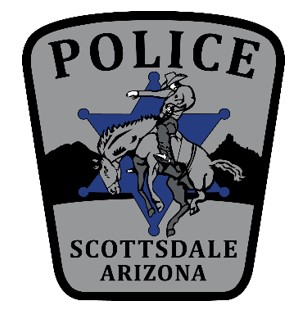 T.A.C.T. 48 is usually contacted on an individual's worse day in dealing with the death of a loved one. Many individuals aren't even aware the services we provide are available and think that they must take care of the situation themselves. As the Last Responders, T.A.C.T. 48 strongly believes that the process of 'cleaning' should not be the last memory of your loved ones. As such, T.A.C.T. 48 takes a proactive approach in assisting our community by working closely with our First Responders.
T.A.C.T. 48 recently received a letter of appreciation from the Scottsdale Police Department recognizing our partnership with the Scottsdale PD, Paradise Valley PD, Tempe PD, ASU PD and U.S. Postal Service working with the 2023 Special Olympics Law Enforcement's Torch Run Fundraiser 5k. In our participation, we are educating the police and community at large that we are here for them.
We are sincerely humbled and honored to have been a part of the various events this year and look forward to many more years of participating.
Latest news

The Chronicles of T.A.C.T. 48 January
- T.A.C.T. 48 Joined the Arizona Multihousing Association (AMA) Maintenance Mania 2023 - Birthing a baby in the front seat of your car requires proper biohazard remediation to return car to a safe environment
Read More
The Chronicles of T.A.C.T 48 - February
Some highlights of this The Chronicles of T.A.C.T. 48 - February edition: - T.A.C.T. 48 has become a recognized vendor for the City of Scottsdale - T.A.C.T. stands for Trauma And Casualty Team but we our determined to provide Thoughtful and Compassionate Treatment - What is an Adenosine Triphosphate (ATP) test
Read More